Lenovo Quadro NVS 510 2GB PCI Express 2.0 x16 Low-profile Graphics Card Workstation 0B47077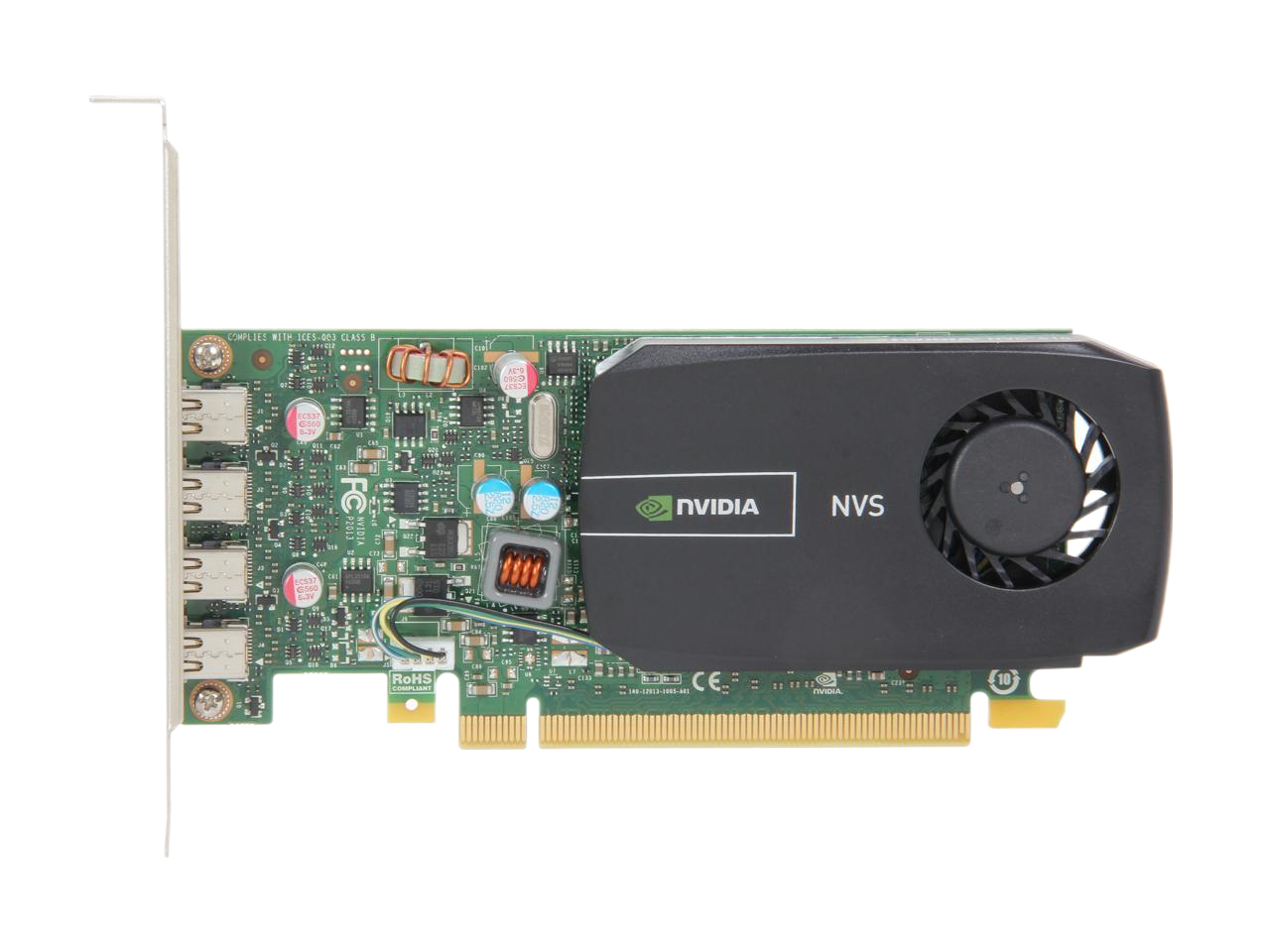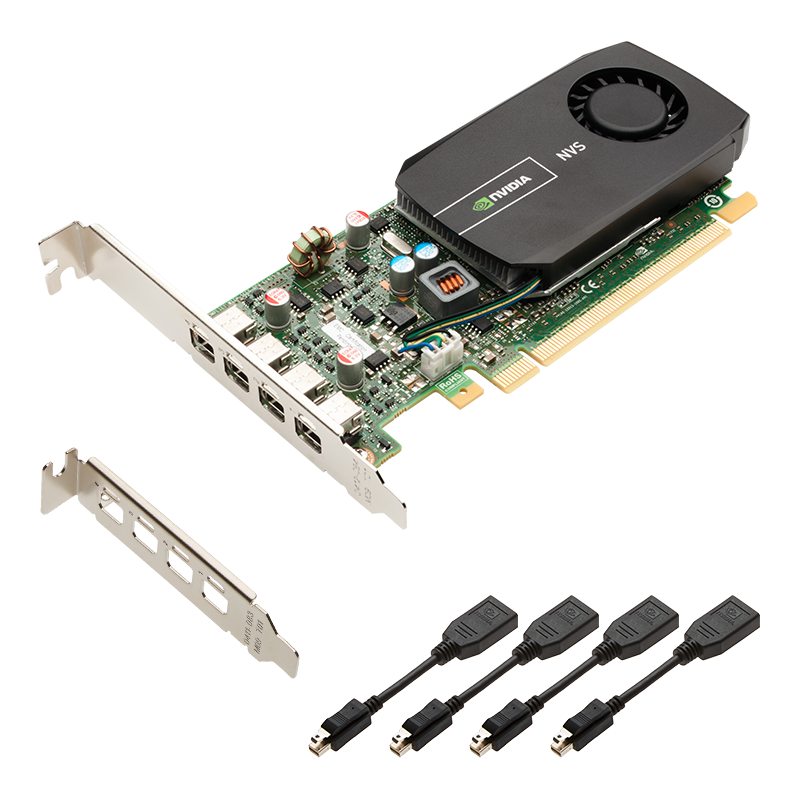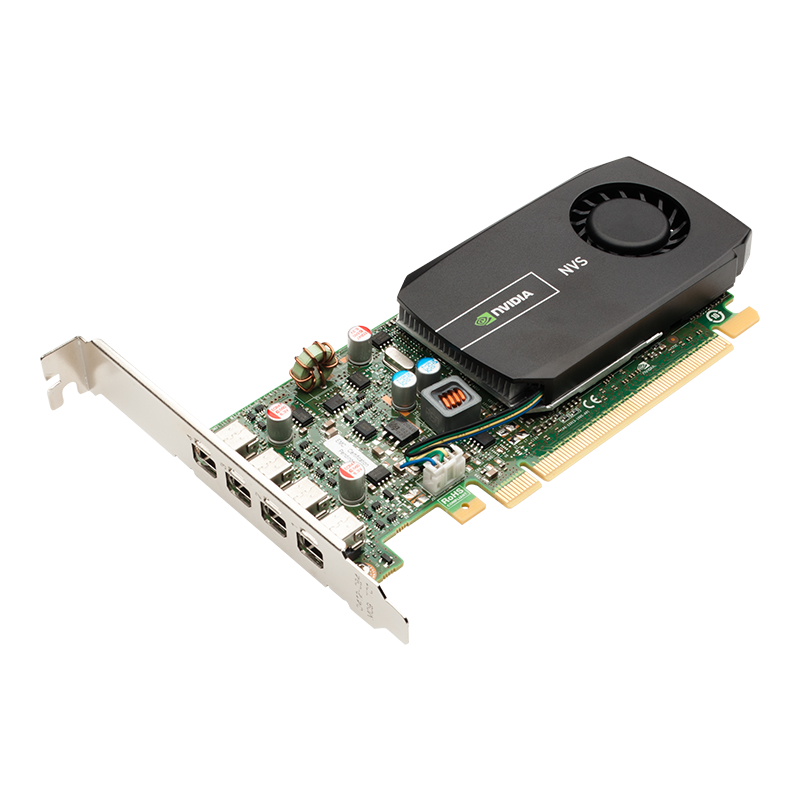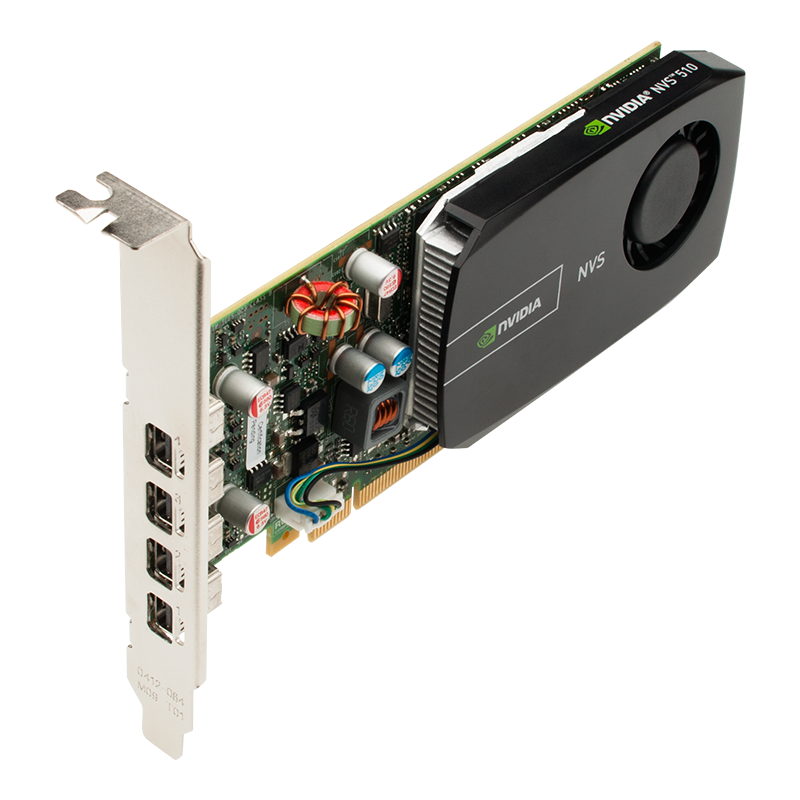 The NVIDIA NVS 510 offers the latest in graphics and display technologies along with industry-leading, multi-display management capabilities in a power-friendly, low-profile form factor. This makes it the ideal graphics solution for professionals who need to efficiently visualize and digest a great deal of information in the financial trading, command and control, and digital-signage markets. Four compact mini Display
Port connectors with a custom built-in retention mechanism, let the NVIDIA NVS 510 drive ultra-high resolution displays up to 3, 840 x 2, 160 at 60Hz. Plus, it supports advanced Display
Port 1.2 features like Multi-Stream Technology and Stream Cloning, which enables efficient cable management, as well as cost-effective multi-display installations.

Product Type: Graphic Card

Maximum Resolution: 3840 x 2160

Digital Signal: Yes

Chipset Manufacturer: NVIDIA

Chipset Line: Quadro

Chipset Series: NVS

Chipset Model: NVS 510

Standard Memory: 2 GB

Host Interface: PCI Express 2.0 x16
Display

Port: Yes
Number of Display

Port Outputs: 4

Form Factor: Plug-in Card

Card Height: Low-profile