AMD FirePro S7150X2 16GB PASSIVE fan Workstation Graphics Card 100-505722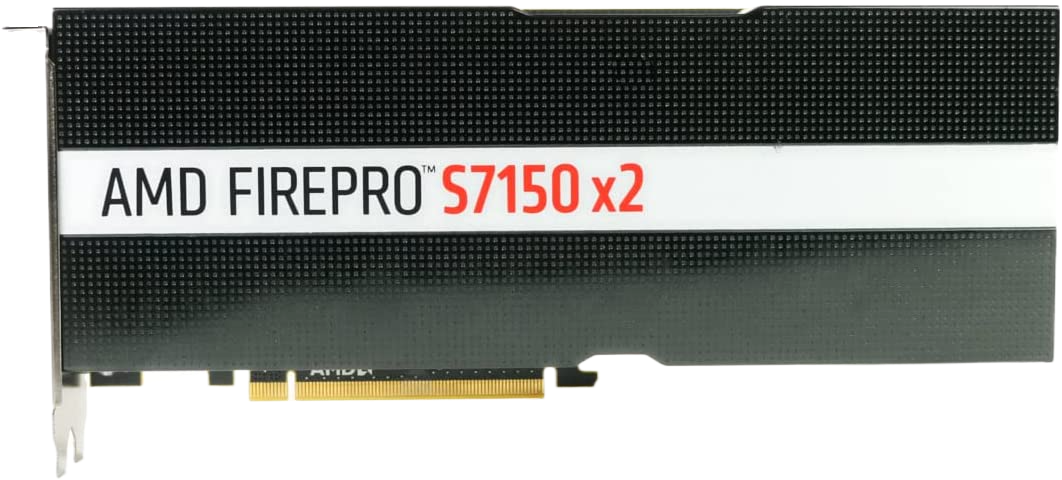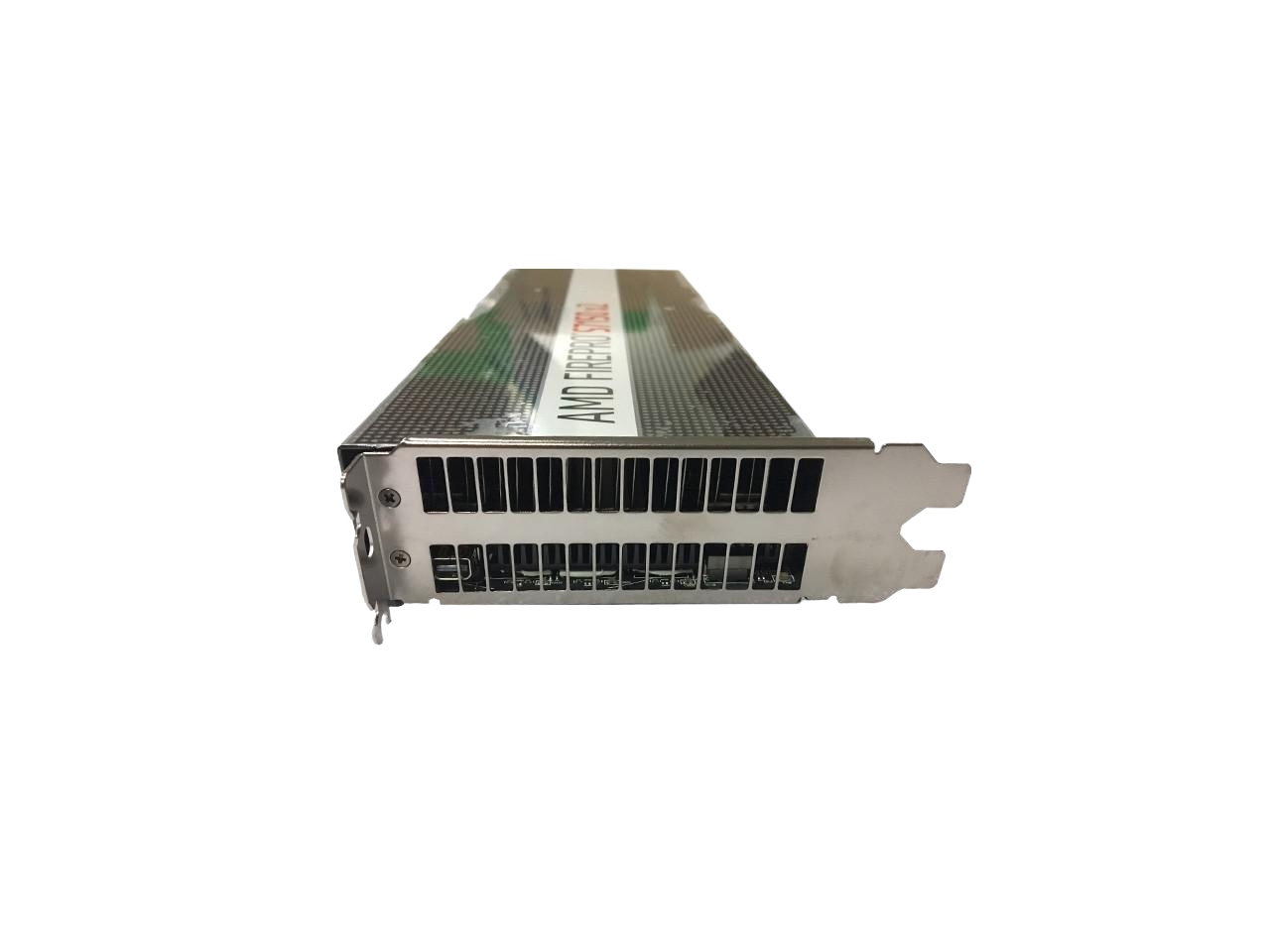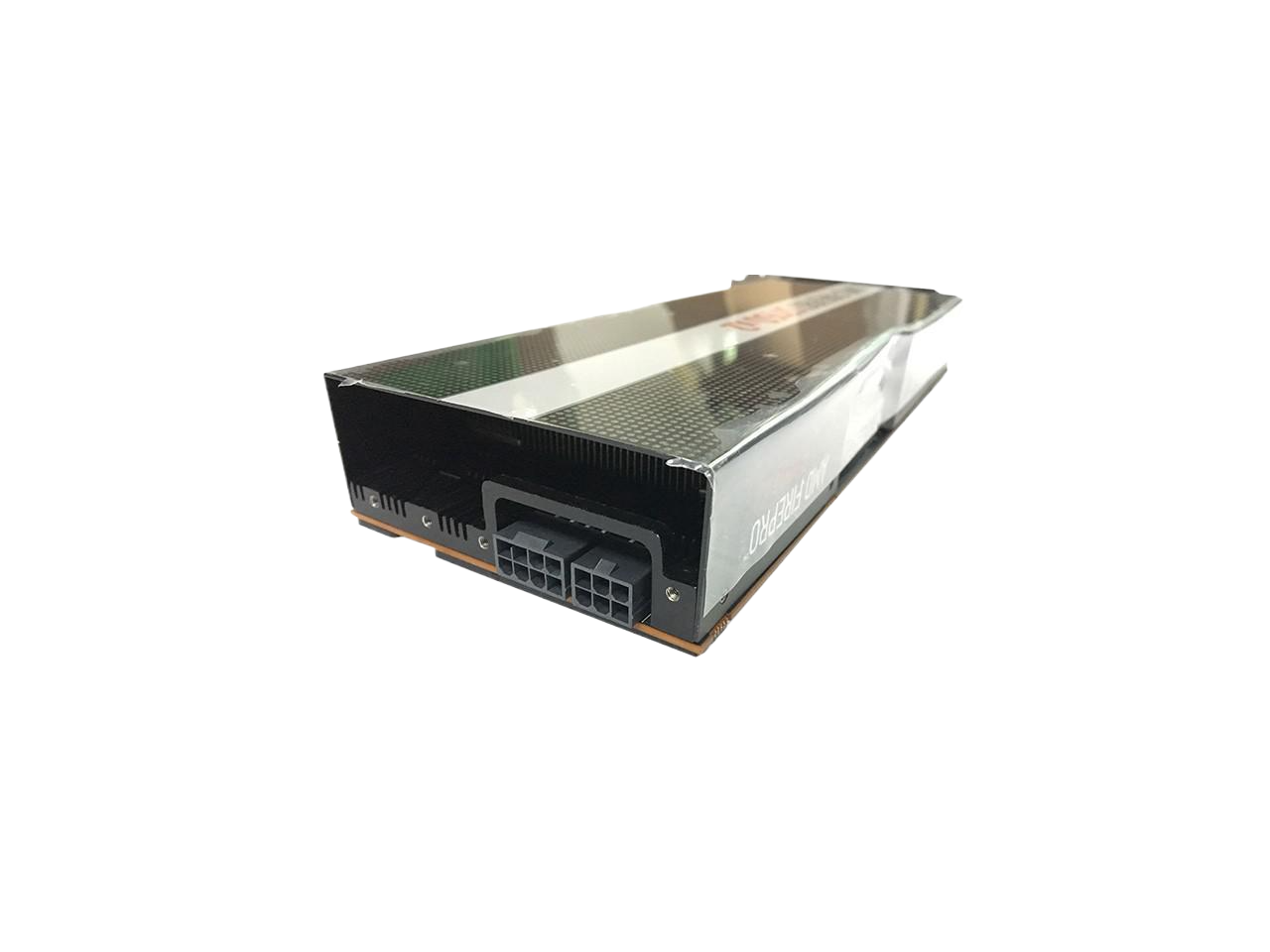 Secure checkout with:
FirePro S7150 x2
16GB (2 x 8GB) GDDR5
PCI Express 3.0 x16
| | |
| --- | --- |
| Brand | AMD |
| Model | 100-505722 |
Interface

| | |
| --- | --- |
| Interface | PCI Express 3.0 x16 |
Chipset

| | |
| --- | --- |
| Chipset Manufacturer | NVIDIA |
| GPU | FirePro S7150 x2 |
Memory

| | |
| --- | --- |
| Memory Size | 16GB (2 x 8GB) |
| Memory Interface | 256-bit |
| Memory Type | GDDR5 |
3D API

| | |
| --- | --- |
| DirectX | DirectX 11.1 |
| OpenGL | OpenGL 4.4 |
Details
Cooler
Fanless
Operating Systems Supported
Microsoft Windows 8.1, Windows 7, and Linux (32- or 64-bit)
System Requirements
Max Power: 265W

PCI Express based PC is required with one x16 lane graphics slot available on the motherboard. AMD recommends PCI Express v 3.0 for optimal performance

Internet connection for drive installation

750W or greater power supply

16GB DDR3 system memory recommended (depending on virtual environment)
Features
Features
AMD Multiuser GPU technology
Enables consistent, predictable and secure performance from your virtualized workstation with the world's first hardware-based virtualized GPU solution, the AMD Multiuser GPU. This new virtualization solution from AMD can enable users to have workstation-class experiences with full ISV certifications, and workstation-class performance.

16GB GDDR5 Memory
Equipped with 16GB of GDDR5 memory, the FirePro S7150 x2 server GPU can accelerate applications and process computationally complex workflows with ease.

Error Correcting Code (ECC) Memory
Helps ensure the accuracy of your computations by correcting any single or double bit error as a result of naturally occurring background radiation;

OpenCL 2.0 Support
Helps professionalstap into the parallel computing power of modern GPUs and multicore CPUs to accelerate compute-intensive tasks in leading CAD/CAM/CAE and Media & Entertainment applications that support OpenCL. The AMD FirePro S7150 x2 server GPU supports OpenCL 2.0, allowing developers to take advantage of new features that give GPUs more freedom to do the work they are designed to do.

Energy Efficient Design
AMD FirePro S7150 x2 GPUs support unique power monitoring and management technologies, and have a maximum power consumption of 265 watts. AMD PowerTune1 technology dynamically optimizes GPU power usage.

AMD PowerTune
AMD PowerTune Technology is an intelligent power management system that monitors both GPU activity and power draw. AMD PowerTune optimizes the GPU to deliver low power draw when GPU workloads do not demand full activity and delivers the optimal clock speed to ensure the highest possible performance within the GPU's power budget for high intensity workloads.
Form Factor & Dimensions
Form Factor

 

Full height / Full length
Slot Width
Two Slots